No matter the model of Wrangler YJ/TJ, JK or JL the inner door sill is bound to take a beating.  If your Jeep is new, you can install these to keep the scuffs and scratches away.  If you already have them!  No problem, these are soo thick they will cover up any  blemishes you already have.  Below are the 3 kit options we currently offer.
1.  Wrangler TJ:  The kit comes with TWO large stripes that span the entire length of the TJ door.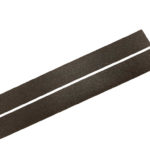 2. Wrangler JK: The kit comes with multiple pieces that span the length of each of the 4 doors.  Each kit is built using two pieces.  One piece goes on the bottom and the 2nd piece butts up on top of the L channel in the door.  Having them in 2 pieces allows for an easy install.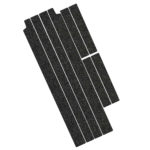 3. Wrangler JL: The kit comes with multiple pieces just like the JK that spans the length of the 4 doors.  Just like the JK the JL kit comes with all the pieces to cover the front and rear doors of your JL either a 2 door or a 4 door model our kit has your covered.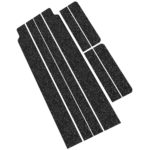 The installation is very easy, just be sure to clean your surface before applying the decal and you will have a long lasting protection on your inner door sill.